Cast iron skillet with lid for convenient steaming.
Features:
● The rivets on the back of the lid allow the water to fall evenly on the ingredients, so that the flavor is not lost.
● No need for troublesome seasoning with vegetable oil finish.
● Steak is soft and delicious! Also for gyoza, paella, pancakes, etc.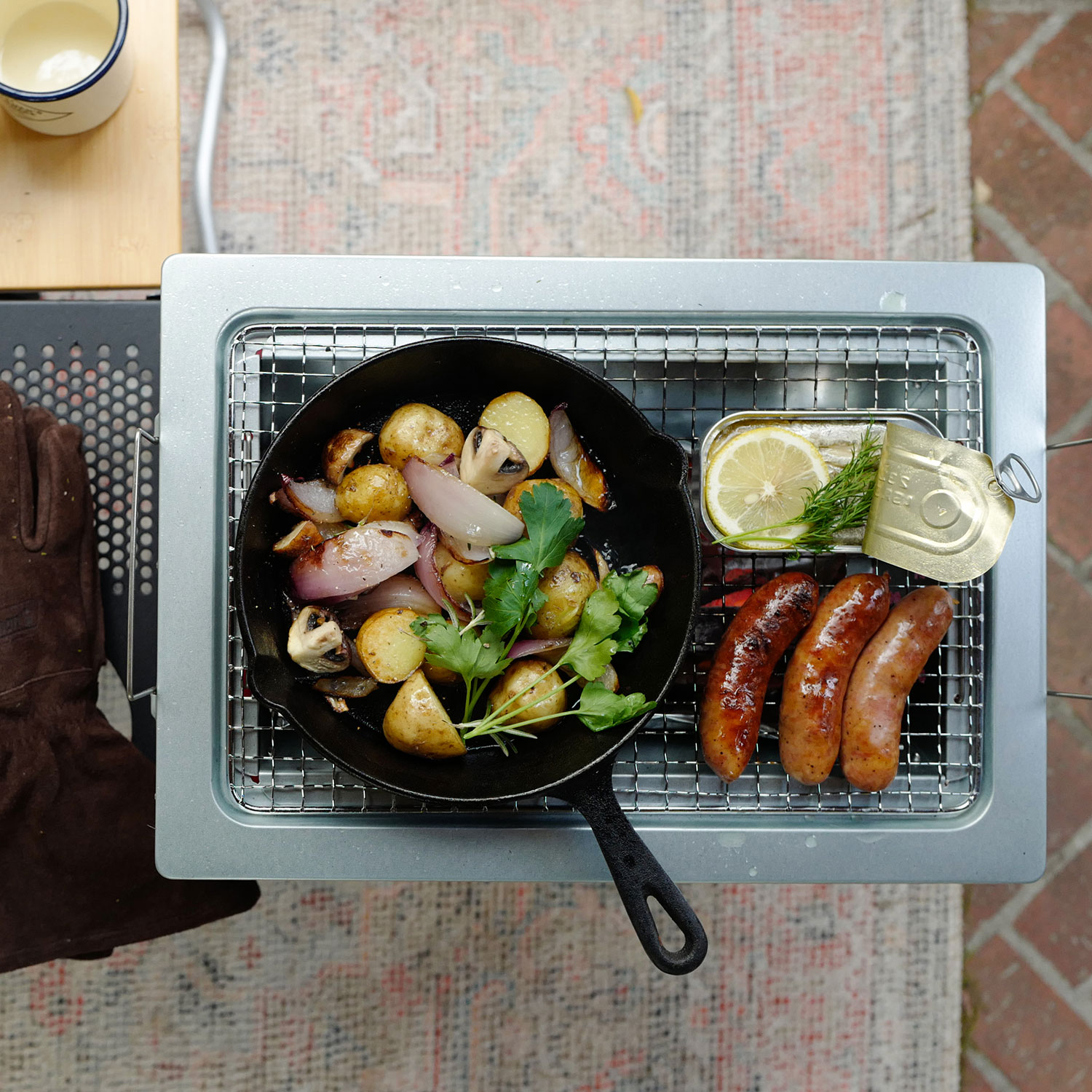 Specification:
● Size: Approximately 27.5 × 41.5 × 10 (h) cm 
● Weight: Approximately 4.4kg
● Materials: Cast iron 
● Accessories: Storage case